1968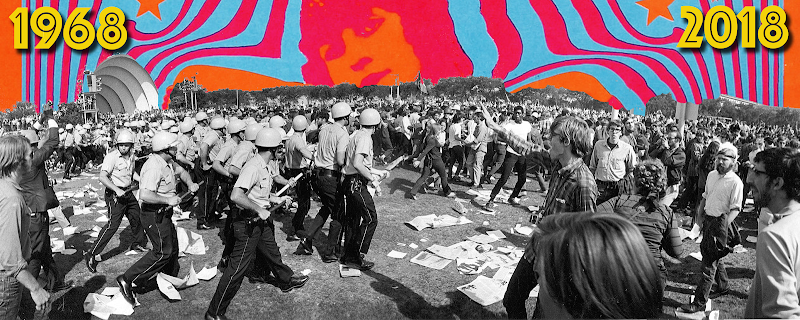 This blog project documented a sequence of protests and cultural events in the amazing year of 1968.
The foreground of the banner illustration (above) shows the police beginning to crack down on demonstrations taking place in Grant Park on August 28th, 1968. The source of this photo is the official court documents of the government vs. Dellinger from the National Archives. The background image is from a psychedelic poster by West Coast graphics artist Victor Moscoso for The Miller Blues band, from January 1967.
This blog preserves a number of interesting historical photos, as well as source citations online for many political, cultural, and radical events of the year.