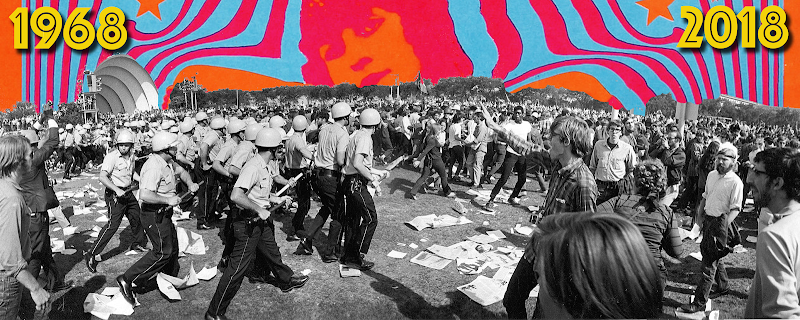 this was a blog project that tried to show the sequence of events in the amazing year of 1968.
That year was eventful all over the world. I grew up in Chicago, Illinois. In Chicago, there were times of horror and high anxiety, like the Democratic convention and the events leading up to the assassination of Black Panthers leader, Freddie Hampton (in 1969)..
The banner illustration is a photograph of the police beginning to crack down on demonstrations taking place in Grant Park. The background is from a Victor Moscoso poster for The Miller Blues band, from January 1967.
Check out the blogspot, where I have selected interested photos, and cited sources online for all sorts of political, cultural, and radical events of the year.